Spring 2006
Shreejata Samajpati (Department of Economics)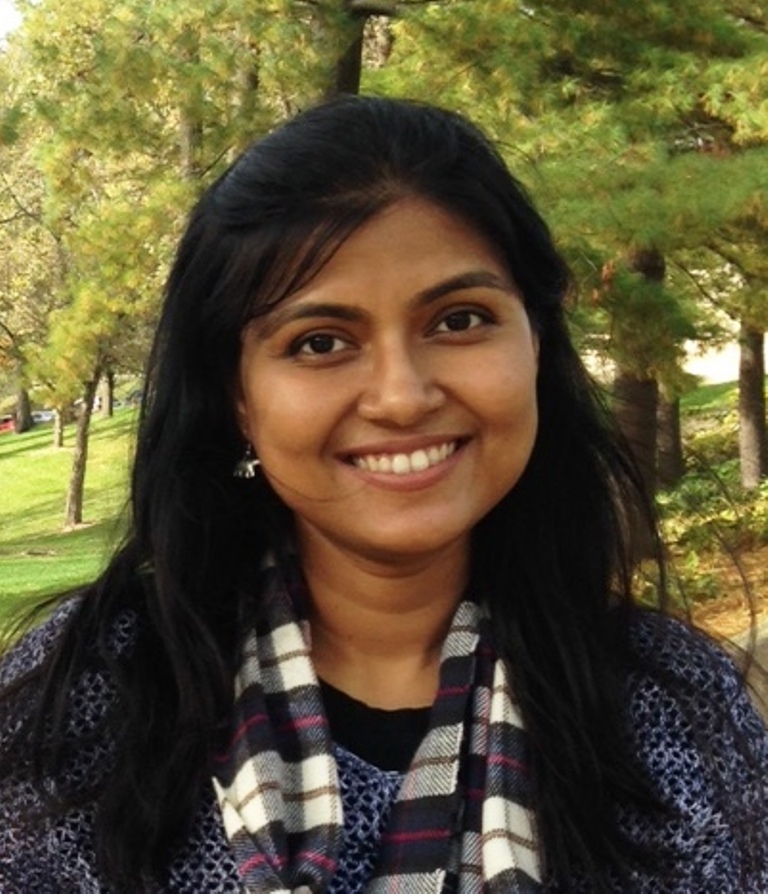 I was one of the first exchange students from Jadavpur University to visit Momoyama in the Spring of 2006. My days in Japan offered an indelible exposure that I still cherish. Newer academic avenues apart, the exchange program comprised an excellent international platform of cultural interaction, which I believe was immensely enriching for me. Along the way, the practical challenges also paved the way for newer learning and confidence building, which eventually helped me grow. I am now a doctorate in Economics, based in Chicago, but even today, when I look back, the Momoyama experience conjures up happy memories.
Current position: Doctorate in Economics, presently in Chicago
Manikarnika Kanjilal (Department of Economics)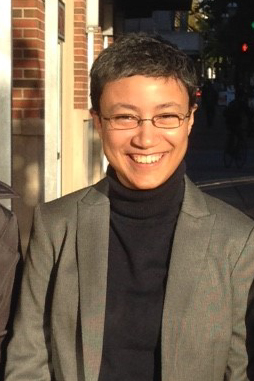 I was one of the first two exchange students that went to Momoyama Gakuin University from Jadavpur University. I consider my time at MGU as a life-changing experience. When I went to Japan, I knew very little about the Japanese culture, society and values and even less the language. The academic and social life inspired me and taught me how to overcome these challenges. I learned how to not just survive in a foreign environment but thrive and forge long term bonds. It may sound cliché but it has helped me truly become a global citizen, find my own voice and values that I uphold.
I am currently located in Edmonton, Alberta, Canada. I completed my Ph.D. from University of Alberta in Fall 2015.
Fall 2006
Sulagna Maitra (Department of International Relations)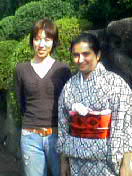 The Exchange Programme between Momoyama Gakuin University, Japan and Jadavpur University, India provides a unique opportunity for gaining comprehensive international exposure. Set within a truly contemporary international environment, the programme also provides ample opportunities to experience traditional Japanese culture and values. The state of the art infrastructure, both for academics and extra-curricular activities provide the necessary support system for a fruitful stay at Momoyama Gakuin University. Further students can take courses both at the graduate and the under-graduate level on almost every aspect of Japan including learning of the Japanese language. Another highlight of the programme is the non academic support-system that the University provides involving the International Centre, the Tutors Group, and the Resident Assistants to ensure a smooth stay in Japan. These excellent facilities coupled with an extremely friendly and warm environment makes each day at Momoyama Gakuin University a memorable experience.
Present position: Sulagna Maitra (Ph.D. University College Dublin, 2013) is currently Lecturer and the academic coordinator for the NOHA Joint Masters programme in Humanitarian Action. She joined the Humanitarian Action Programme in UCD in 2010 as a doctoral researcher and coordinator of the NOHA Masters course. Prior to joining UCD, she worked as a researcher on the Global Change Programme in Jadavpur University, India. She has a Masters degree in International Humanitarian Assistance from Uppsala University, Sweden and a Masters in International Relations from Jadavpur University, India. Her research interests include identity and natural resource conflict resolution, intra-State transboundary river water conflicts, regional cooperation in South and Southeast Asia, governance issues in post-conflict societies and professionalization of humanitarian action. She is a recipient of Erasmus Mundus Scholarships and the SYLFF Fellowship.
Spring 2007
Abhishek Basu (Department of Comparative Literature)

Anwesha Maity (Department of Comparative Literature)
Fall 2007-Spring 2008
Saptarshi Pal (Department of Economics)

Ayan Sengupta (Department of Economics)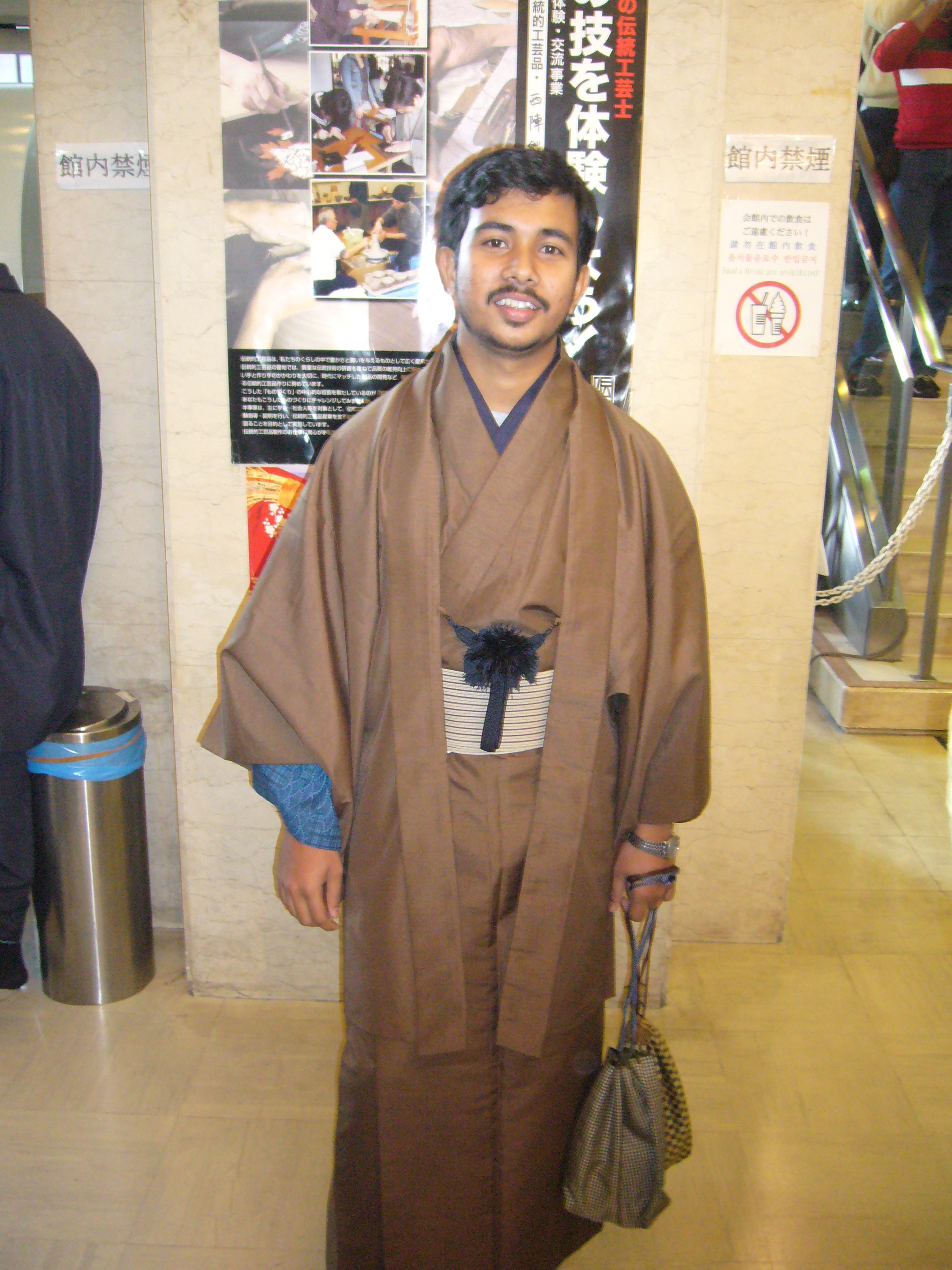 The Momoyama student exchange programme was an incredible experience for me and I strongly believe that it completely changed the course of my life. This was the first step in my journey from a local citizen to a global one. It was an enriching experience - academically, socially and culturally. The exchange programme offers various modules to learn about different aspects of Japan – Economics, business, history, culture and cinema among others. It also involves various social events as well as visiting cultural and historical places of interest. The exchange students also have an opportunity to participate in the home-stay programme, which is a unique way of experiencing the "Japanese Life". Moreover, the participants of the exchange programme come from more than 20 countries, who generally live in the same building and participate in the social and cultural activities together. This is what makes the exchange programme a truly multi-cultural experience.
Current position – Technology Consultant with Deloitte based in London, UK
Spring 2008-Fall 2008
Pratick Mukherjee (Department of Economics)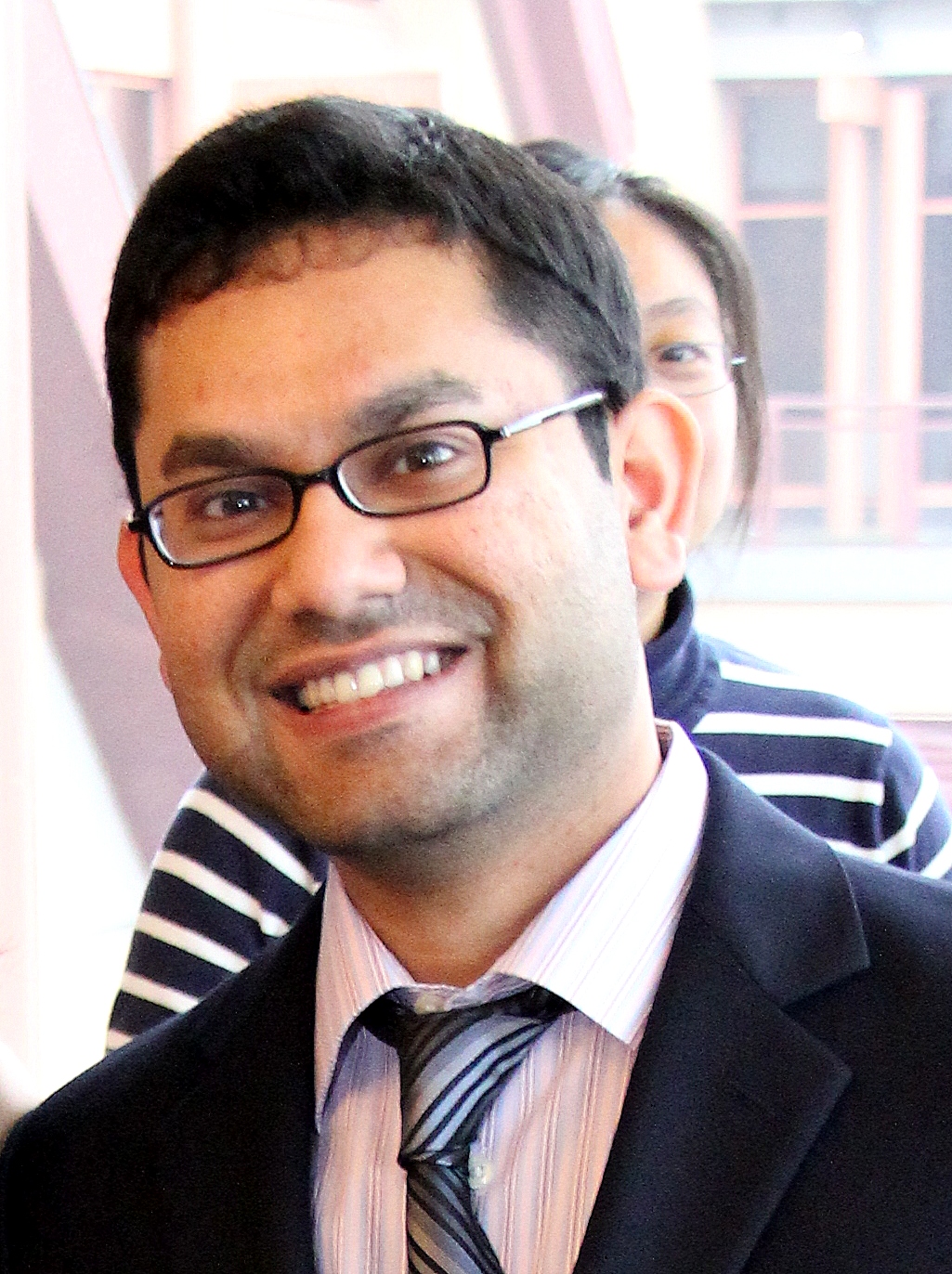 On a chilly spring morning with the Sakura floating in the breeze around me, I looked up at Momoyama Gakuin Daigaku's coat of arms and read its motto "Sequimini Me" or Follow Me. And follow I did diving into all aspects of Japanese culture and history from food to manga. My adventurous spirit and my open mind made me reject nothing and absorb everything. Life in Japan for me was ecstatic and boundless in opportunity – I certainly wouldn't be where I am today without it. Thanks to JU & MGU, I'm a proud Japanophile and hope to live there again one day.
Current position: Vancouver, British Columbia, Canada. Working as a professional accountant.
Rishi Chakravarti (Department of Economics)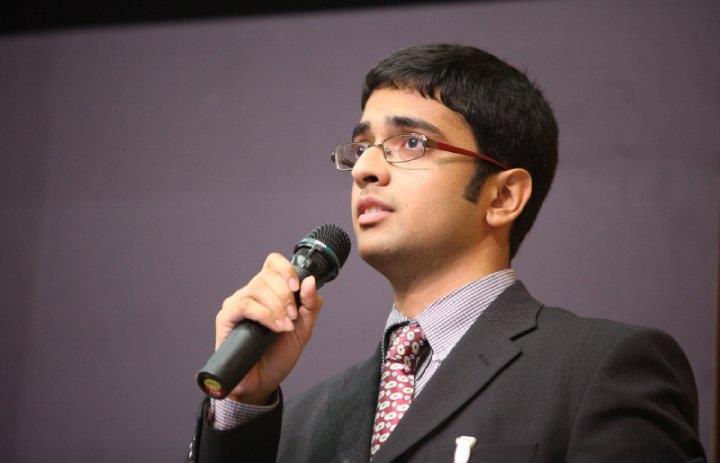 The study abroad experience (Apr'08 to Jan'09) at Momoyama Gakuin University in Japan transformed me as an individual. Above all else, I learnt to adapt to an environment that is culturally and linguistically very different from what I had been exposed to. The homestay experience allowed me to observe and participate in the day-to-day activities of a typical Japanese household. At Momoyama, I enjoyed the engaging debates and insights shared among professors and students during classes. Besides academics, my internship at a Japanese sogo-sosha gave me a preview of corporate Japan.
Current position: Analytics Consultant, Hewlett-Packard's Corporate Strategy Office
Spring 2009-Fall 2009
Nilanjan Pande (School of Women's Studies)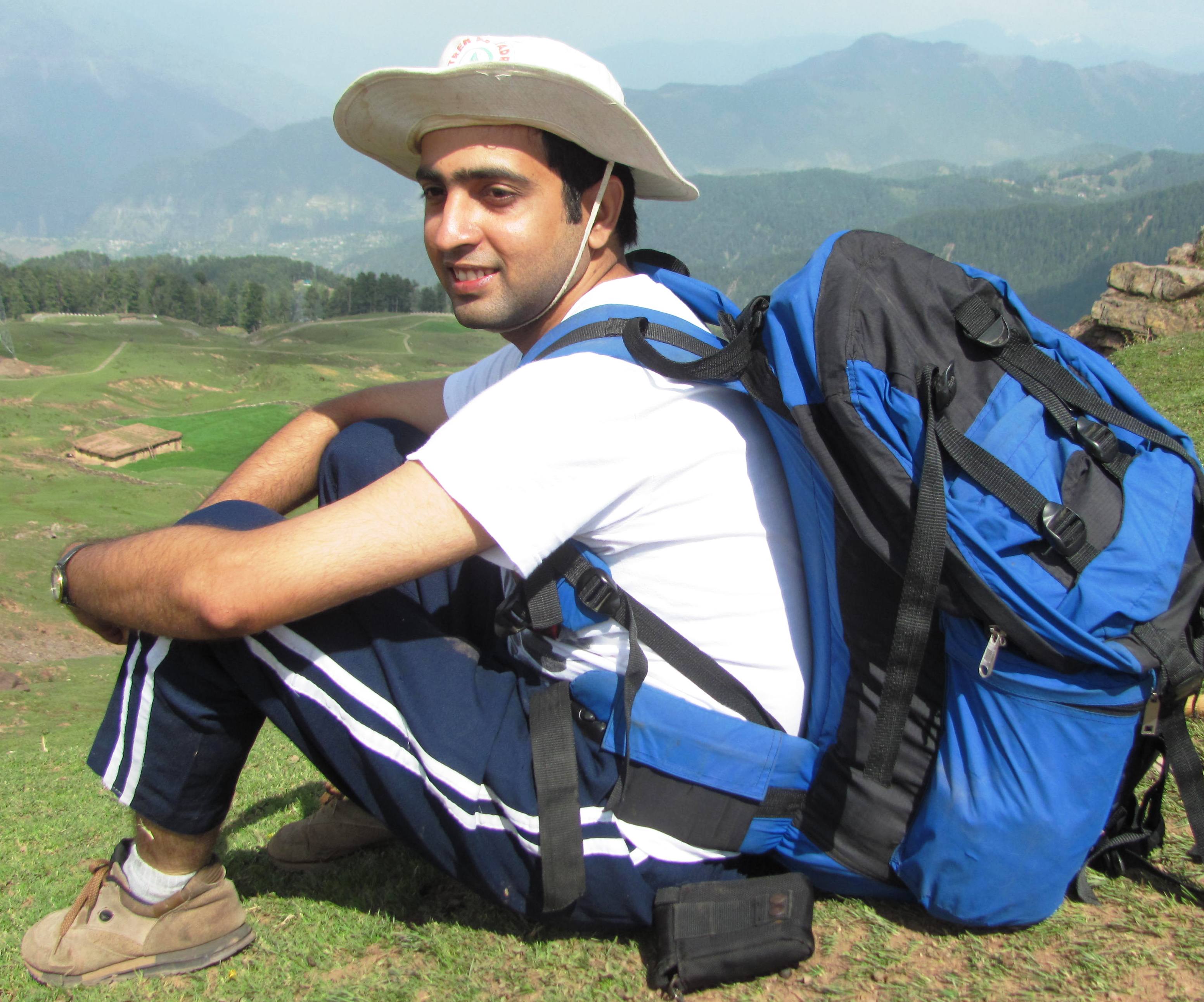 Spending two semesters at Momoyama Gakun University as an exchange Student of Jadavpur University turned out to be a spectacular exposure to the international community as well as experiencing the traditional Japanese culture first hand. The wonderful ambience of the campus and devotion of the people (associated with the University) towards work and perfection is something that I acknowledge. The rich library, informative and cultural exchanges taking place between numerous international students; hiking in the serene trails in the mountains (including Mount Fuji) of Japan; home stay with the Japanese family and getting to know the inner domains of their life; learning the Japanese language, History and Culture in and outside the classroom-all these inspired me to be a better person.
Current position: Doing Doctoral Research in History; associated with Umea University, Sweden for an international research project and also conducting History classes in an educational institution.
Tulika Bhattacharya (Department of International Relations)
2010-2011
Anusreea Paul (Department of Comparative Literature)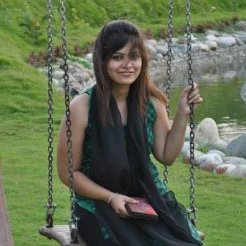 I was part of the JU-SYLFF and Momoyama Gakuin University, exchange program for the year 2010-2011. Having experienced two semesters at Momoyama Gakuin University aka St. Andrews University as an exchange student of Jadavpur University, I can firmly state, the entire experience shaped me as a person and my career. It was my first international exposure, my first chance of staying alone, and the "only" experience that gives me immense happiness when I look back. The entire opportunity to study in Japan, to understand their culture, their food, their tourist places, their houses, their people cannot be described in words.
Current Position: Instructional Designer, leading eLearning company
Sohini Sarkar (Department of Comparative Literature)
2011–2012
Bipashyee Ghosh (Department of Economics)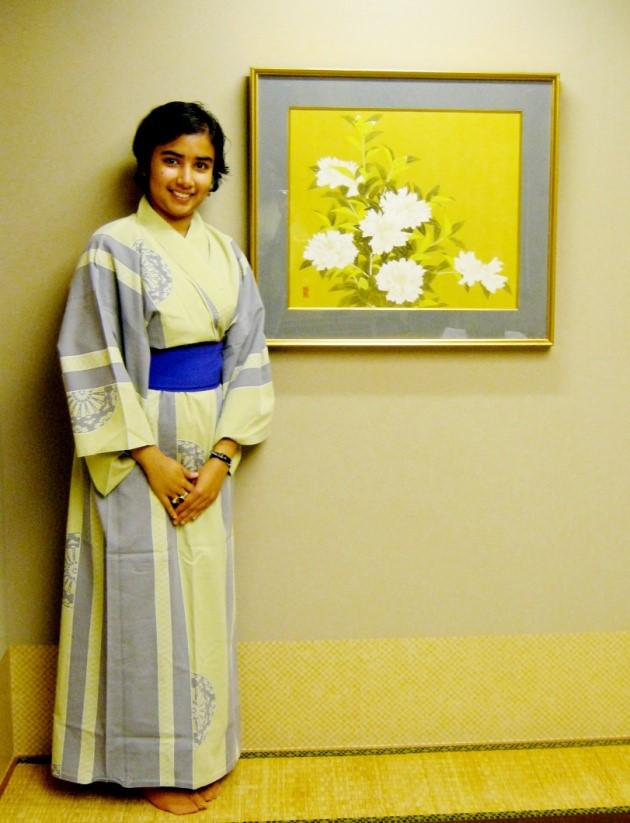 I remember the hot afternoon when I landed in Osaka and met a few students from Vietnam at the airport, who has also just arrived for their exchange study in Momoyama Gakuin University for 2011-12 academic year. We became friends and that marks the beginning of the incredible journey I had for the next 11 months in Japan. During the exchange programme, I have not only found interesting subjects to study - ranging from Japanese language, films, short stories to business and economy, but have also had the opportunity to learn to appreciate food, cultural and religious practices from not just Japan, but several other countries and travel to places like Kyoto, Nara, Tokyo, Hiroshima. During this one year, I have met some of the most fascinating people on earth. The unconditional love I received (and continue to receive even today) from beautiful and kind women whom I used to teach English, was an extra-ordinary gift that Japan offered to me.
When I was saying goodbye to my family at Kolkata airport, the only thing that scared me was the idea of staying alone for one whole year, but today I realise that the decision to board the flight that day changed the future, shaped who I am today and presented me with a bigger family for lifetime.
I am currently in my second year of doctoral study at SPRU- Science Policy Research Unit, University of Sussex, Brighton, UK. In 2014, I completed my Masters in Innovation Sciences at Eindhoven University of Technology (The Netherlands).
Ankita Roy (Department of Film Studies)
2012-2013
Sambit Dattachaudhuri (Department of Film Studies)

Shrestha Ganguly (Department of Comparative Literature)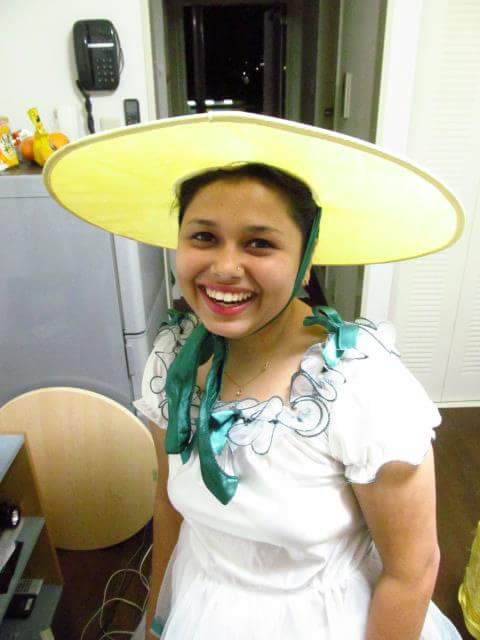 Hello. I am Shrestha Ganguly. I studied at Jadavpur University in the department of Comparative Literature from the year 2009-2014. I was a part of the JU-SYLFF exchange program to Osaka, Japan with Momoyama Gakuin University in the year 2012-2013. This exchange program was a blessing in my life which not only enriched me culturally, linguistically but also enhanced all the strengths and possibilities I had in me. It was an opportunity for me to explore, know as well as evaluate myself as a better person in life. That is why this exchange program is still so close to me. About Japan and Momoyama I have to say I have never seen such generous people always trying to help you. The very sense of security I had in my mind while walking the streets of Japan made me ten times more productive. I got the opportunity of meeting new people, knowing different places, Japanese culture and of course Japanese language. The exchange program also gave me the scope of working in different fields.
Current position: I am in my final semester of Gandhi fellowship with Kaivalya Education foundation placed in Mumbai. I closely work with Municipality school's Principals to develop leadership qualities in them and in myself.
2013-2014
Soumya Bhowmick (Department of Economics)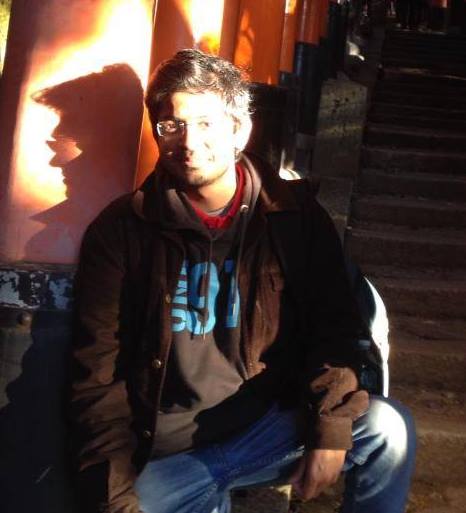 I was in my final year of Undergraduation when I was selected for the Momoyama Gakuin Exchange Programme for the session September 2013 – August 2014; technically an exchange for my Postgraduate first year course (2 Semesters) at the Department of Economics, Jadavpur University. It was indeed a life changing year for me and I want to thank Jadavpur University from the depth of my heart for arranging this beautiful programme which is the only one available to the Arts Faculty students from the University. This one year experience enabled me with not only fluency in the Japanese language, knowledge about Japanese society and the global economy, but also an internship at the UNESCO Osaka Association and some of the most important life's lessons such as responsibility and the importance of travelling to new places with an open mind. This experience was an immense boost to my career.
Currently I am in the final year of my Postgraduation degree in Economics from Jadavpur University. Staying in Japan also allowed me to ponder upon my dissertation proposal for the SYLFF Fellowship Programme offered to MA, M.Phil and Ph.D students from the Arts Faculty. Luckily my proposal on the 'Terracotta Market in West Bengal' won the Fellowship Award for the August 2015 - July 2016 session.
Sanjana Goswami (Department of Economics)
2014-2015
Archita Sengupta (Department of Comparative Literature)

Rituparna Mallick (Department of International Relations)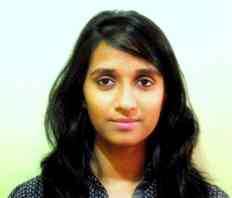 Studying abroad in Japan is an irreplaceable experience and an immense learning curve for me. I had the opportunity to interact and form networks with people from all continents. Life in Japan was challenging and gave me the opportunity to unlearn many pre-learned behaviours. The best aspect of this programme was to understand how people in different parts of the world operate. It helped me to break away from the comfort walls of my own creation as I pushed to thrive and learn at every moment, with every interaction.
Current occupation: Pursuing Masters in Public Policy at the Willy Brandt school of Public Policy as a EICF fellow. Current location: Erfurt, Germany
Fall and Spring, 2015-2016
Karan Vora (Department of International Relations)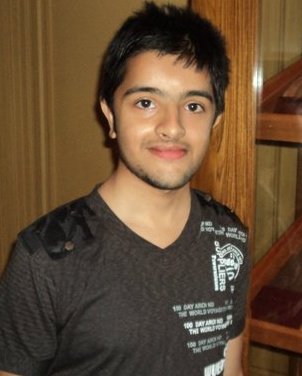 My experiences in Japan have been much more than cultural, but have encompassed personal challenges of food and realizations of the futility of language?making me a disciplined human being which would go a long way in my life. Japanese culture is vast and one of the main tenets is to think of others, which is also one of the objectives of SYLFF as an Organisation, and teaching me the same. The exposure to the international community is nothing less than metamorphic. Japanese sense of Wa (sense of Collective Consciousness and Harmony) is intrinsically practiced here and is heartwarmingly inspirational.
Current Position: At St, Andrew's University, Japan; completing the one year as part of the Jadavpur University-Momoyama Gakuin University Exchange Programme; after completing two semesters in the Graduate programme of Masters in International Relations at the Department of International Relations, Jadavpur University, Kolkata
Olea Roy

(Department of Economics)